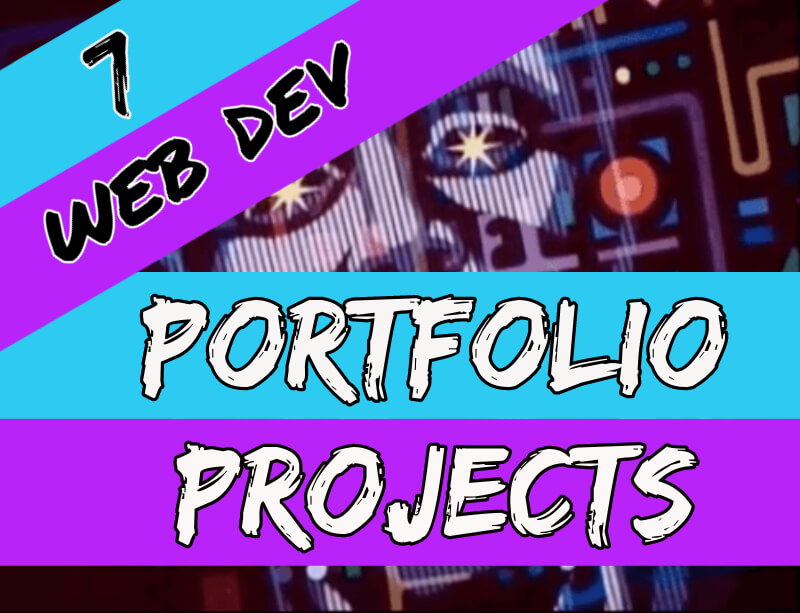 As a web developer, portfolio projects are a crucial component of getting that dev job. You need projects that make your portfolio POP.
But looking for decent projects can get booooooring.
Right-brained creative types want to work on stimulating projects. And for left-brained developers, it's only logical to focus on projects that will keep you up ahead of the latest web dev technologies.
So we searched high and low. And we found some awesome projects that have both.
This post is brought to you by RealToughCandy.io. Check out Portfolio Surgery to learn how to revamp your tired projects and build an unforgettable portfolio.

Here are 7 killer web developer portfolio projects you can work on today. They're fun, challenging, and won't go out of style. We call these projects "Creative Launchpads" because not only are they fun to build, but they also inspire a lot of fresh ideas, customizations and features during the build process.

Let's say you usually do the grocery shopping, but something came up. Now you have to send your Clueless Boo on a grocery run.
Sure, you could take your time explaining every item... "Now when you get the Jif peanut butter, make sure it's the creamy -- don't get crunchy! You know how Timothy hates crunchy. But don't get the All Natural because Caitlin gets embarrassed by the hippie stuff. And you want to make sure you get the right size because we'll never eat the jumbo tub..."
Good luck having anyone remember all that!

Don't waste your time on long-winded explanations: Grocery Bingo Blackout is the perfect app for spelling out exactly what items need to go in that cart.
For example, maybe you need:
Charmin ultra-soft 48 mega roll pack
Scotch Brite non-scratch scrub sponges
Flamin Hot Doritos family bag
Brazi Bites chicken & cheese empanadas
Reese's peanut butter cups
And probably a slew of other stuff for the kids and pets.

Create a Grocery Bingo Blackout board!
Leave nothing to the imagination as they check off each item on the list with photos. And once they check of all the items on the list and head to the checkout!
Explore your options when looking for photos:
APIs
royalty-free photos
illustrations
personal photos
You can also use large text instead of photos.
Shopping is now fun and easy for your Formerly-Clueless Boo. And you can breathe a sigh of relief knowing they'll grab the right things.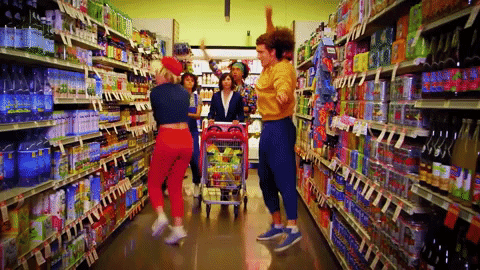 Fun for the whole family!

Not interested in groceries? No problem.
This project can be customized for whatever interests you:
Camping Supplies Bingo - tick off all the supplies you need now, 'cause you can't get them when you're on the trail 😃
Pet Store Bingo - never again forget the essentials for Sally Salamander, Tyrone Turtle, Cecilia McCatterson and Donnie Doggo

🐾

Hair Style Bingo - Take note of all the wild styles at the discotheque

🕺
Options are endless.
These web developer portfolio projects can be functional or just plain ol' fun!
Blackout Bingo was taken from the RealToughCandy GitHub repo: Project Ideas for Web Developers.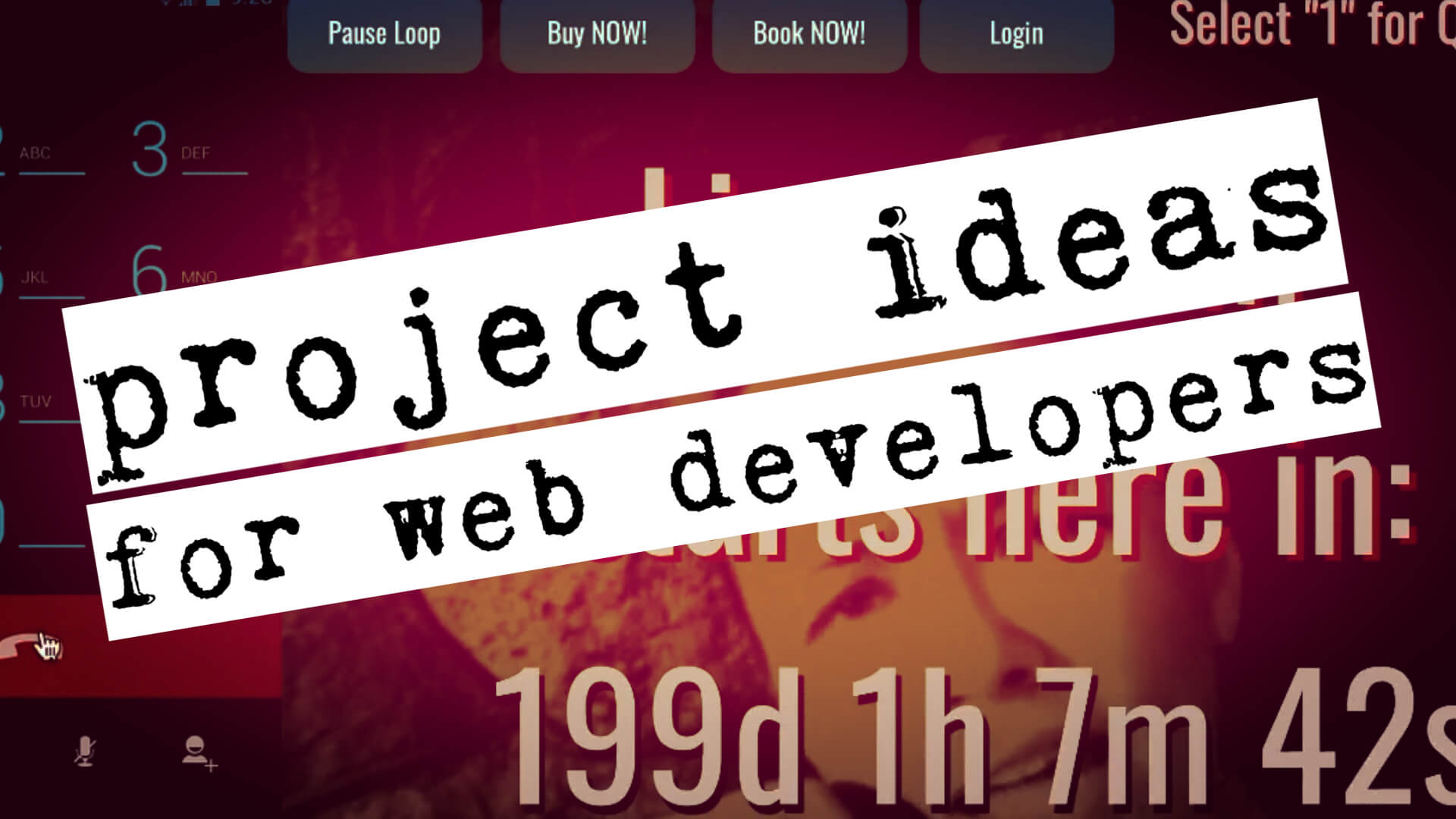 Creating a Simple Online Store is one of the best web developer portfolio projects for showcasing your abilities. The secret sauce isn't in the simplicity of the concept, but the artfulness of your execution.

You start by creating a landing page. And from there you can add features such as:

✅ buttons - view products, see more products, add to cart, place/cancel order, etc.
✅ product detail drop down
✅ full page product detail
✅ shopping cart page
And more.
This is a fun web design project idea because you start simple. And as you level up, experiment by adding more features, buttons and pages.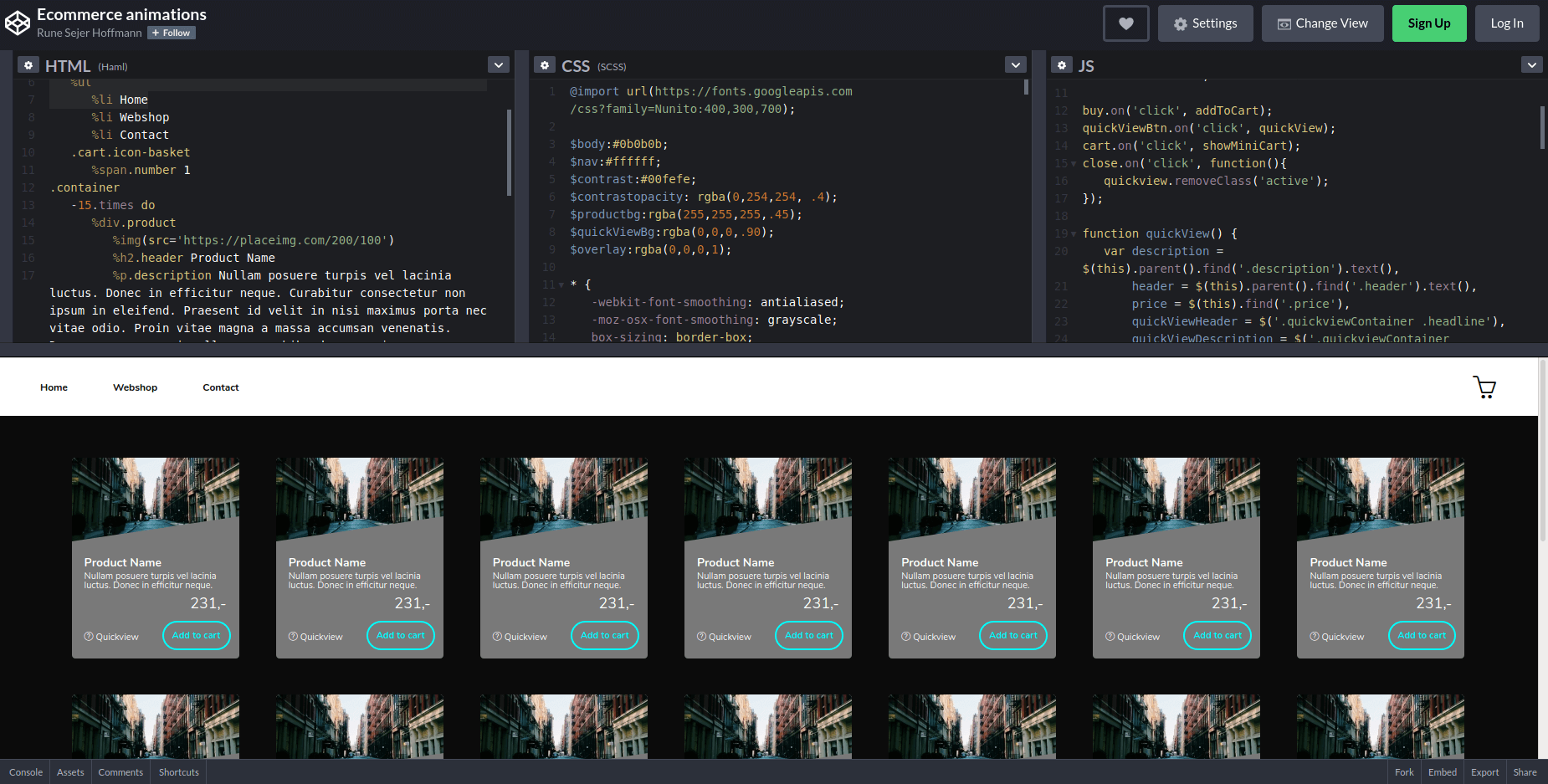 Execution of Simple Online Store by Rune Sejer Hoffman on CodePen.io

This is another project where you can choose your niche:
* sneakers
* cell phone accessories
* health supplements
The list goes on.
Retheming your projects makes them unique. Portfolio Surgery has a complete section on retheming web developer portfolio projects.

This is one of those web developer portfolio projects that's evergreen and will level up when you do. So while this Simple Online Store can start as an entry level web developer portfolio project, it can carry on through your developer career.
5. Make a beautiful website using only text, no images
Most templates only look rad because of the photography. But can you make a site look equally as awesome using text?
"Ah, yes... Make a beautiful website only using text, no images -- Wait, what?!"
That's right.
The Challenge:
This is a great project for the both minimalists and the more artsy / avant-garde set of front end developers. Try creating an entire website using text not only as the reading element, but visual stimuli as well.
"Just what do you mean by this?"
1. Use CSS to style portions of text with different colors and styles.

2. Try using design fundamentals such as visual hierarchy to create intriguing yet minimalistic designs.

3. Throw in some ASCII art to really spice things up!
Back in the olden days ('80s and early '90s), many of the "images" you saw on computers were a series of letters, numbers and symbols (ASCII) arranged to resemble an image: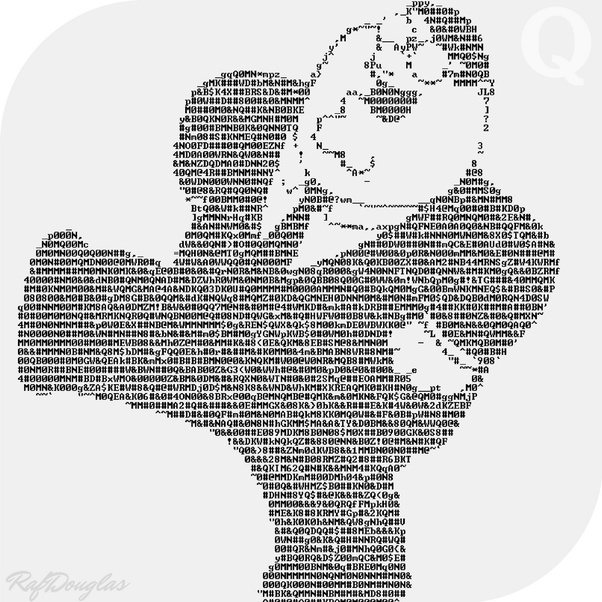 Family Guy Peter Griffin ASCII posted by RafDouglas Tommasi C, Noise Engineer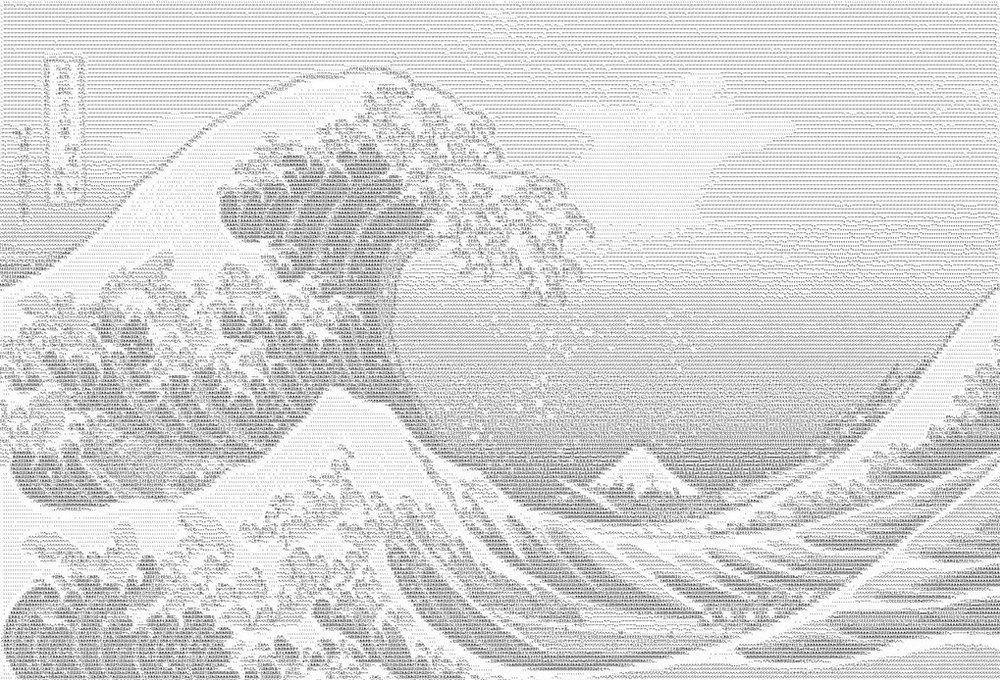 Great Wave off Kanagawa courtesy of Stuart Rankin

Dwight Schrute ASCII portrait courtesy Office Tally.
As you can see, ASCII allows you to replicate cartoons, paintings, and photographs.

Blend in styled text, design fundamentals via CSS and ASCII art, and you're bound to create something super unique...All while honing your creative problem solving skills.

Once you create this website, we'd love to see it. Share it on the RTC Discord.

The RealWorld App is cool.
Why?
Well, let's start from the beginning.
What you're building is Conduit, a social blogging clone of medium.com.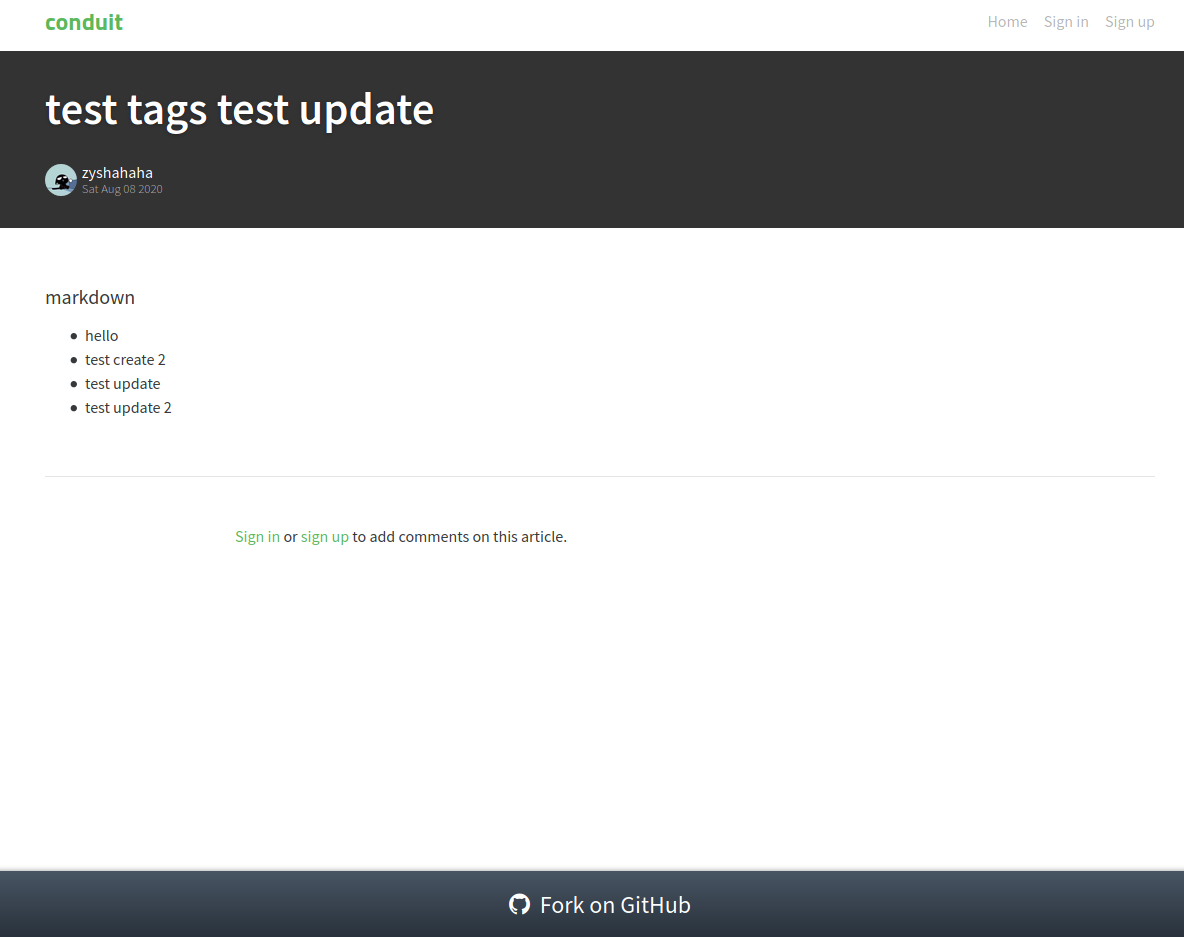 But because they all adhere to the same API spec, you can mix and match frontends and backends.
So, what does that mean exactly?
That means you can use a frontend framework like React/Redux and pair it with...
✅ Django ✅ Rails ✅ Haskell/Yesod ✅ CakePHP
And the list goes ON.
There are currently 29 frontend frameworks to choose from, and 41 backend frameworks.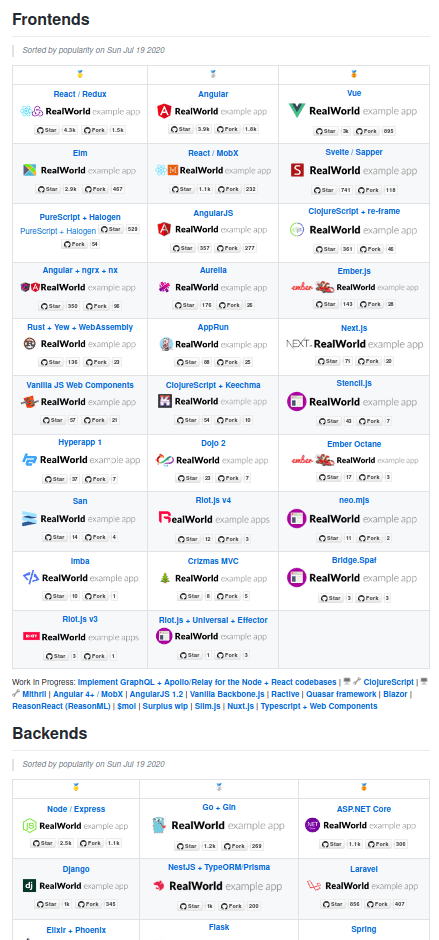 Some frameworks available on the RealWorld App

Have a blast creating new stacks and showing them off in your full stack web developer portfolio.
RealWorld App is also one of the better web development projects for practice. You can work with all types of frameworks, and Frankenstein your way through the creative process.
Just be sure to spice it up with some of your own ideas.
Plus you can geek out with your friends and see what they come up with.
This Neighborhood Map is one of 5 Udacity full stack nanodegree projects (fair use, baby). And one of the cool things about this project is the grading rubric.
It comes with an academic version of criteria, so there's more structure than some other projects out there.
For example, Neighborhood Map breaks its criteria down into sections:
✅ Interface Design - responsiveness, usability
✅ App Functionality - filter locations, map and markers
✅ App Architecture - proper use of Knockout
✅ Asynchronous Data Usage - asynchronous API requests, error handling
✅ Location Details Functionality - location data, usability
✅ Documentation - README, code quality, etc.
Each category has a set of specific criteria, so it mimics real-world app development.

And with all those features in place, you can create something similar to this: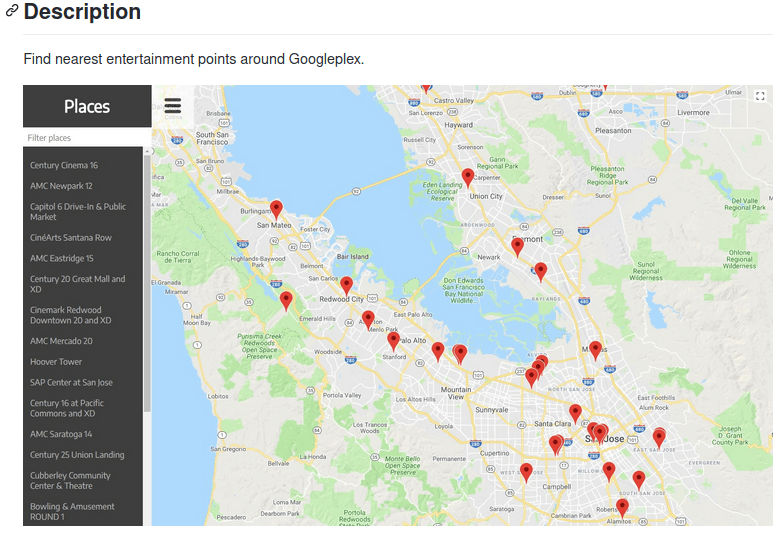 Photo courtesy ValentinBurk
You can use the Neighborhood Map to highlight entertainment, parks, landmarks, or even mark your favorite places growing up. Remember to give it your own spin!

Photomosaics are similar to ASCII art. But instead of using numbers and letters to create an image, you'll use hundreds or thousands of images to create a larger one.
So with this project, you'll build a photomosaic creator.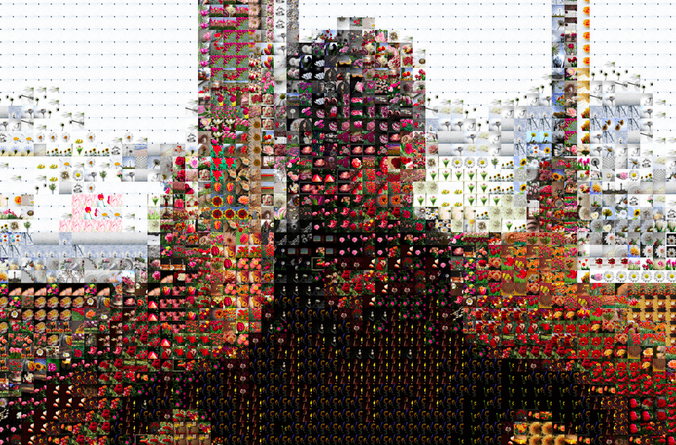 Mosaic image courtesy of Robert Heaton

The program is built using small components that you can individually test and verify.
Using an image processing library, you'll:
✅ load an input image into your code and pixellate

✅ crop and process source images

✅ match source images to input squares

✅ build the output image

And all the major and minor details that go along with it.

This is a fun yet challenging project for advanced beginners.

This game consists of cells that live on a 2D grid and live/die/evolve based on the parameters you set. So at the start of the game, each grid contains a cell (either alive or dead). Each cell observes its 8 surrounding neighbors to assess if they're alive or dead.

The cell then updates its own aliveness based on 4 rules:
- Live cells with 0 or 1 live neighbors becomes dead due to underpopulation
- Live cells with 2 or 3 live neighbors stays alive because the population is perfect
- Live cells with more than 3 live neighbors becomes dead due overpopulation
- Dead cells with 3 live neighbors becomes alive by reproduction

These simple rules give way to complex patterns.
You'll learn how to structure large programs, break down projects into manageable chunks and write automated tests.
This is an excellent creative launchpad project because you can swap out / customize the game rules and subject matter and have a completely different game.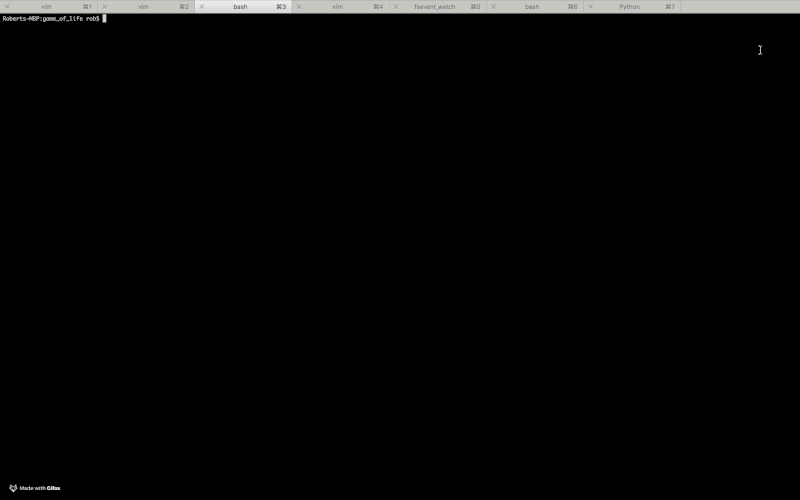 Conway's Game of Life gif courtesy Robert Heaton

Web Developer Portfolio Projects: Conclusion
To recap, we showed you seven web developer portfolio projects. These are excellent creative launchpads:
7. Grocery Bingo Blackout
6. Simple Online Store
5. Text-Only Website
4. RealWorld App
3. Neighborhood Map
2. Photomosaic Creator
1. Conway's Game of Life

So which ones are you working on? Let us know in the comments below.
Want to know more about creating an all-star portfolio?
Head on over to RealToughCandy.io and check out the course Portfolio Surgery.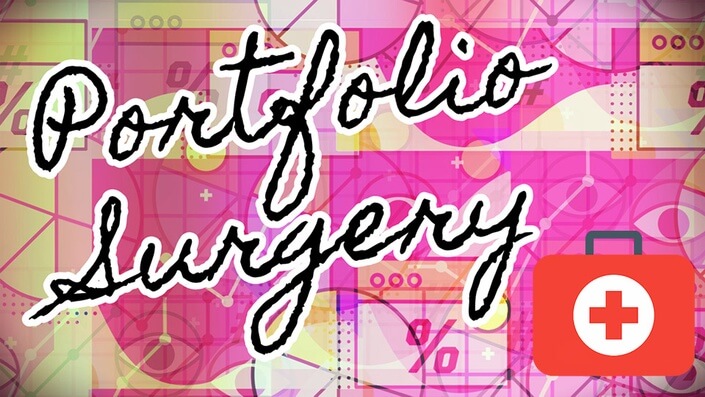 Using lectures and labs, you'll learn how to creatively make projects your own by:
retheming
rewriting
refactoring
adding features
going to the component level
And more.
Build an unforgettable portfolio by revamping your tired projects. Check out Portfolio Surgery here.
Frequently Asked Questions
What are some good web developer portfolio projects?
We've included 5 web developer portfolio projects: 1. Grocery Bingo Blackout - With this project you can create a Bingo board app using pictures of items on your grocery. 2. Simple Online Store - Create an online store in your niche of choices. Here you can develop a landing page and then add buttons, product detail drop downs, shopping cart page, and more. 3. Create a website using only text. Create a beautiful website using CSS, visual hierarchy, and ASCII. 4. Build the RealWorld App -- Create Conduit, a medium.com clone using any combo of 29 frontend frameworks and 41 backend frameworks.5. Create a Neighborhood Map - This project is from the Udacity nanodegree program so is more academic in nature. There's a specific list of criteria to adhere to. 6. Photomosaic Creator - Develop an app to create one photo using thousands of others. 7. Conway's Game of Life - On a 2D grid, assign cells as alive or dead. With a series of parameters, cells will adjust to their surroundings to create a robust set of complex patterns.

Do you recommend any web development projects for practice?
The RealToughCandy GitHub has a collection of web development project ideas for practice. They're also ideal web developer portfolio projects that you can retheme to suit your niche or preferences. These project ideas include Grocery Bingo Blackout, Time Management App, A Dating Site Exclusively for Developers, Casino, and more. There are frontend, backend and full stack ideas to work with. And the list is always improving. RealToughCandy.io also contains a course, Portfolio Surgery. In addition to retheming, you'll learn about refactoring, adding features, rewriting, and going to the component level.