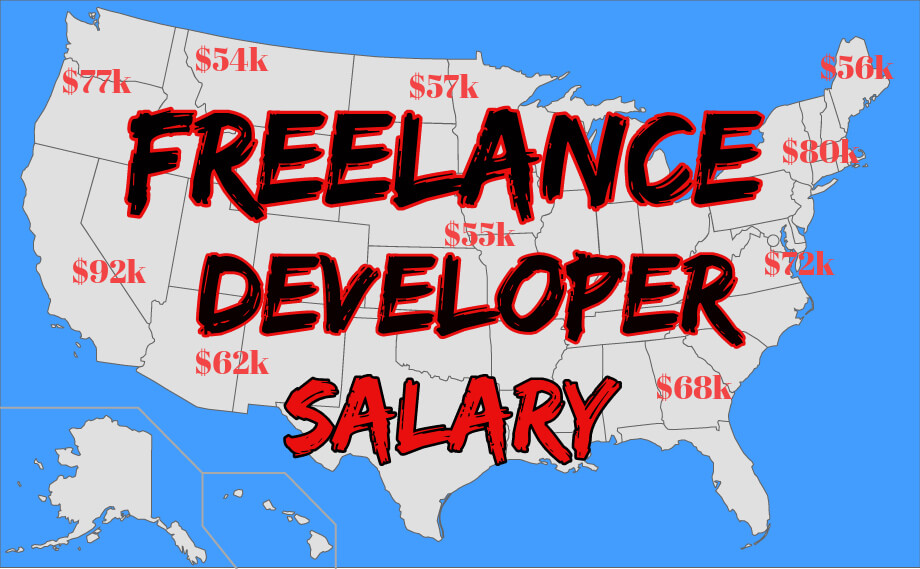 "How much do freelance web developers make?" That's an easy enough question that should have an obvious answer, right?
According to the Bureau of Labor Statistics, the average income for a web developer in the United States is about $73,760 per year.
But you shouldn't take that number at face value.
First we need to know these 6 pieces of information:
Who - clients you'll be working with
What - projects you'll be working on
Where - your city and state
Why - why you're charging what you're charging
When - projects completed per month
How - ways to get the job done
Plus some other criteria.
This post is brought to you by RealToughCandy.io. Kick start your freelance web developer career today with the best-selling course Freelance Newbie: Become a Freelance Web Developer.
"And from there, I should be able to figure out my freelance web developer salary... Right?"
The short answer is maybe.
Freelancing is unpredictable. It takes a combination of hard work, valuable clients and downright luck.
But don't let that discourage you. There are countless freelance web developer success stories out there.
As RTC, founder of RealToughCandy.io says:
My first year of freelancing was a bit of a clown show. I was desperate for any type of client, and was afraid people would say no to me if I charged a certain price. Fast forward a few years, and I usually don't take on contracts for less than $10,000.
But how do you get from point A to point B?
Let's take a closer look at the criteria.
And from there you can identify areas you're prepared in, and other areas that need some improvement.
1. Who: Clients You'll Be Working With
Clients are a huge factor in determining your salary as a freelance web developer.
👍 For example, large companies are likely to have more money to invest in a freelance web developer, which means more money in your pockets.
😬 However, this also means more competition against other freelance web developers to get the job.
---
😬 And a startup may have a less substantial financial pool.
👍 But smaller companies are great for freelance newbies. There's less competition and oftentimes more creative freedom.
But more importantly: Is the client paying you on time?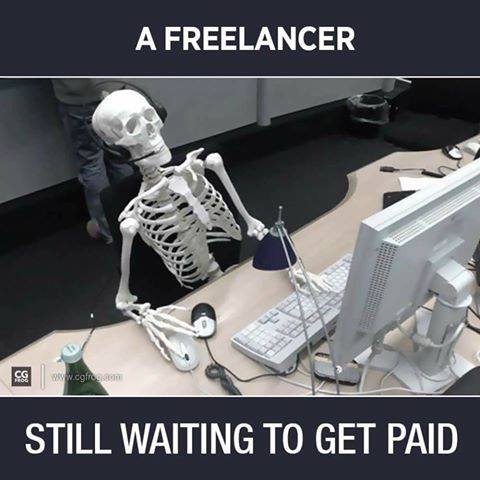 A non-paying client can waste hours of your time. Follow-up emails, invoices and stress can really add up.
If they don't pay before the new year, your annual salary just went down.
And sometimes a deal just falls through:
I've been freelancing since April and have just started to get used to this freelancing idea... My biggest client just renewed for $20k next year and that meant I'd have enough to keep the lights on at the very least. Unfortunately, their client just cancelled. Which means my 2017 anticipated income just went out the window.
- Lutya 3
2. What: Projects You'll Be Working On
Projects you're working on as a freelance web developer will have a substantial impact on your income.
For example, are you:
✅ building a new website or updating an existing website
✅ maintaining it yourself or hiring someone else to
Or maybe the client will maintain the site themselves. You also need to consider if the pages are simple or something more complex like ecommerce.
And if they need a rushed project, you can always charge a bit more. 🤑
...If you're able to figure how how much business value you're delivering, it becomes easier to charge what you're worth.
- Anonymous
3. Where: Your Location
Where you live will have an enormous impact on your freelance web developer salary.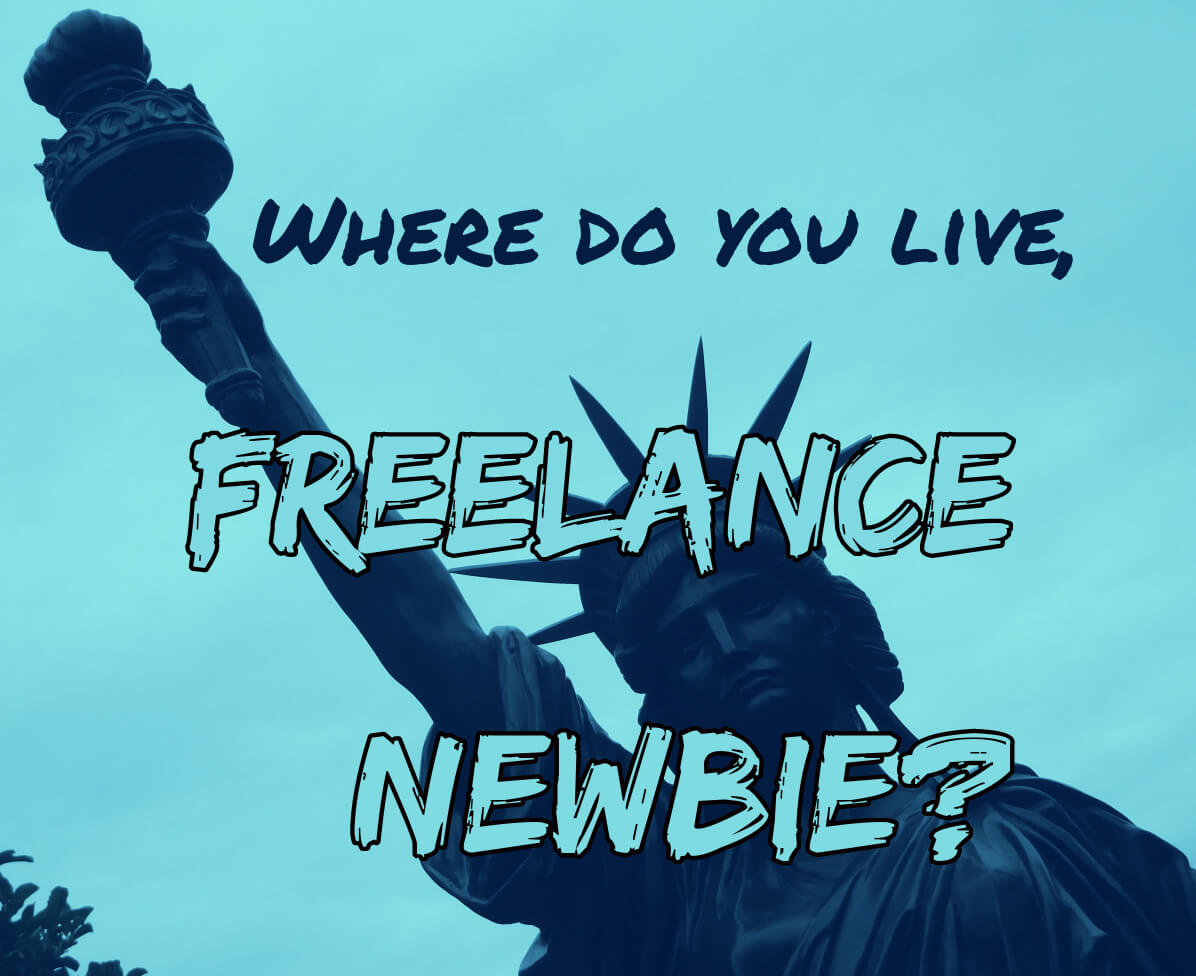 In a place like San Francisco, freelance web developers have been known to make 6 figures. However, California has one of the highest costs of living in the country.
And if you live in a rural area of the Midwest, there won't be as many freelance web developer opportunities. But usually you'll get more bang for your buck with lower rent, food and activities.
But whether you live in a town of 300 or a city of 3 million, word of mouth goes a long way.
Freelancing depends almost entirely on word of mouth. If you knock the socks off your first few major clients, you will almost certainly have a jam packed pipeline for as long as you want to keep freelancing.
- marknutter
4. Why: Freelance Web Developer Rates
Most freelance web developers charge by the project.
However, special circumstances like consultations may call for an hourly rate.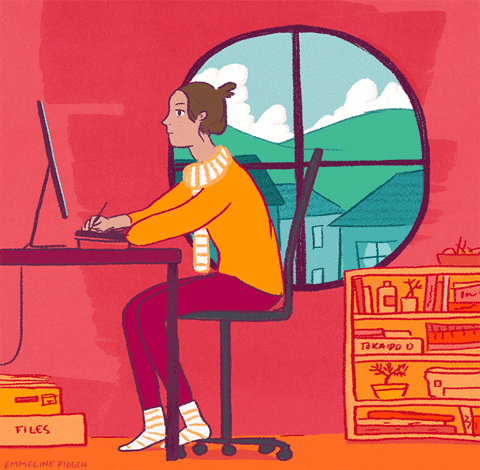 But freelance newbies too often make a common mistake: taking anything they can get, even at a steep discount.
Pro Tip: "One thing I can recommend for freelance newbies is to check the local competition. Just Google 'freelance web developer' and put in your city. How much is the freelancer down the street charging? Can you produce that level of work? That's one really good way to gauge your rate. And it can give you something to aspire to if you're not quite there yet." -RTC, founder of RealToughCandy.io
And all it takes is one nightmare client to derail your progress.
I took on a client with terrible communication skills to help pay the rent, but every day was a headache. When I wasn't trying to interpret what a word like 'swishy' meant in my directions, I was performing impossible tasks based on unclear asks that only made my job worse...
- Anonymous, clientsfromhell.net
One way to avoid this is to beware sites like Fiver.com.
They attract clients that want to pay bottom of the barrel prices for top notch work.
Don't do it!
There are plenty of freelance web developer horror stories to go around. Learn from other web developers' mistakes.
Don't sell yourself short. It's a sellers market for devs right now and you're the seller! Respect yourself with a higher rate. 😀
- SizzlerWA
5. When: Projects Completed Per Month
How much do freelance web developers make?
Well, it depends on how many projects you complete.
I made $30k in one month. One project took me a week to build and I made $18k.
- Josh Pagley, freelance software developer in Orlando, FL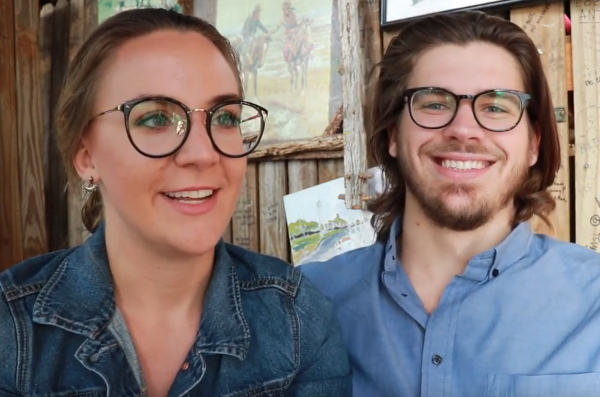 The more projects you're working on, the more income potential you have.
6. How: Ways to Get the Job Done
One final piece of the puzzle is to plan how you're going to get the jobs done as freelance web developer:
✅ work independently or hire a team for larger projects
✅ hire someone to work on less important tasks
✅ work from home or rent an office
Plus you need to consider things like taxes, health insurance and computer maintenance.
When calculating your desired web developer salary, take into account any additional expenses.
Conclusion: How much do freelance web developers make?
So how much do freelance web developers make?
It all depends.
There are lots of factors to consider:
clients you work with
types of projects you work on
your geographical location
your freelance web developer rates
number of projects completed monthly
how you get the job done
And beyond.
---
Want to earn 6-figures as a freelance web developer?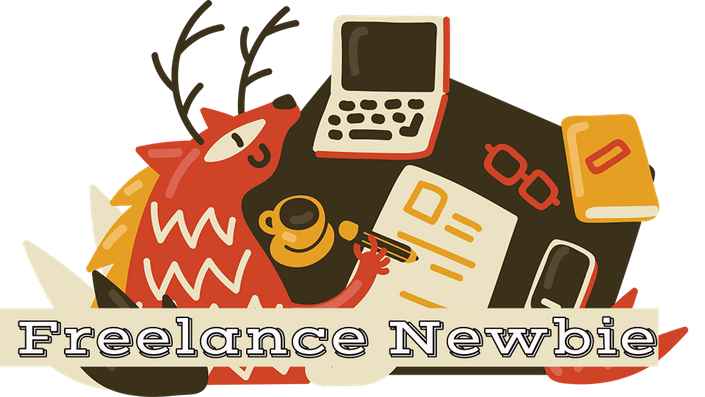 Freelance Newbie is a versatile course to help you become a successful freelance web developer.
It covers how to:
✅ develop an efficient workflow ✅ write a business plan
✅ find high-quality clients ✅ establish a price structure
✅ draft proposals and contracts ✅ market yourself
✅ build components of a freelance website
✅ professionally engage with clients
And much more.
⭐⭐⭐⭐⭐
One of the nicest courses that I've come across. Great information, nice and helpful flow, presented in an awesome way (good usage of language, fun & easy to understand, etc.) I'm definitely recommending this course to anyone wanting to kick-start their freelance career, or even to anyone wanting to up their game.
Spyros Rallis, Freelance Newbie Student
Freelance Newbie has helped countless devs successfully start their freelance web developer careers. And it can help you, too. Learn more and enroll here.

Frequently Asked Questions
1. How much do freelance developers make?
What freelance developers make is based on multiple factors. This includes the clients you'll be working with and projects you'll be working on. In addition, your city and state (cost of living) plays a large part in what income you can expect as a freelance developer. Projects you complete each month will also play a part in your finances. And determining what you charge and why will be yet another contributing factor. There are many ways to get the job done, and if you're subcontracting work, that will also affect your gross income.
2. What's a realistic freelance software developer salary?
A realistic freelance software developer salary depends on multiple factors such as geographical location, client makeup, how many projects you complete, and more. For example, someone living in Silicon Valley can expect a substantially higher income than someone living in Smalltown, Nebraska. But that also comes with the presumption that living in Silicon Valley will result in a much higher cost of living.